EA LEVEL 2 DRESSAGE COACH, COMPETITOR & BREEDER
Karen Crommelin is an Equestrian Australia Level 2 Specialist Dressage Coach and Coach Educator. She comes with many years experience as a rider, coach, judge and breeder of Hanoveran Warmbloods under the name of Elite Warmbloods. Karen has bred, trained and competed numerous dressage horses including her current mare, Elite Destiny (Dancier/Contango 11), pictured above.
As a coach of both children and adults Karen is particularly interested in following riders through the progression from novice riders to competing in official dressage classes. She has a lot to offer students both in training and preparing their horses for competition and has been instrumental in producing a number of State and National Interschool champions.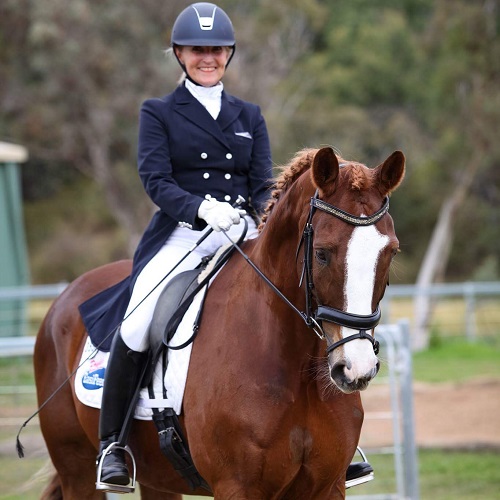 ABOUT KAREN
Karen is a Level 2 EA Dressage Coach and FEI rider.  She is a highly knowledgeable coach, coach educator and breeder of warmblood horses.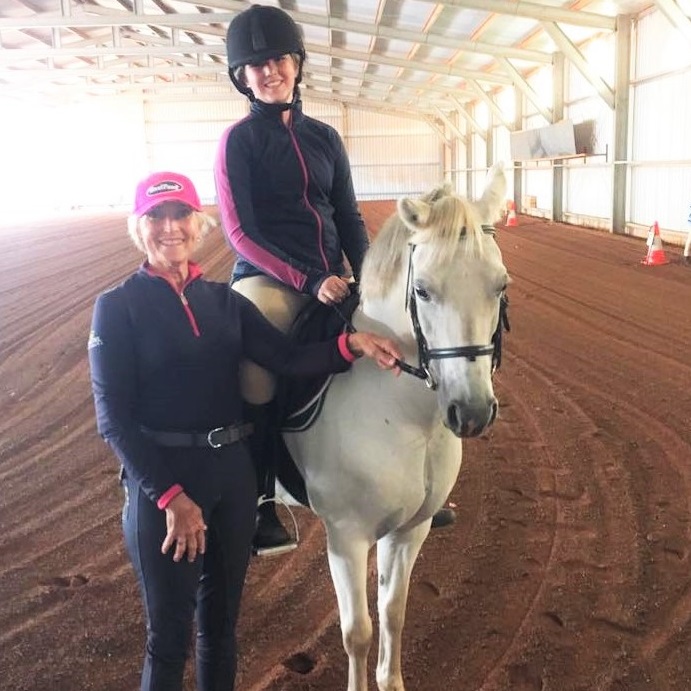 COACHING
Karen Crommelin comes with over twenty years as a quailified Equestrian Australia Coach. As a specialist Dressage Coach she is available for private lessons and clinics.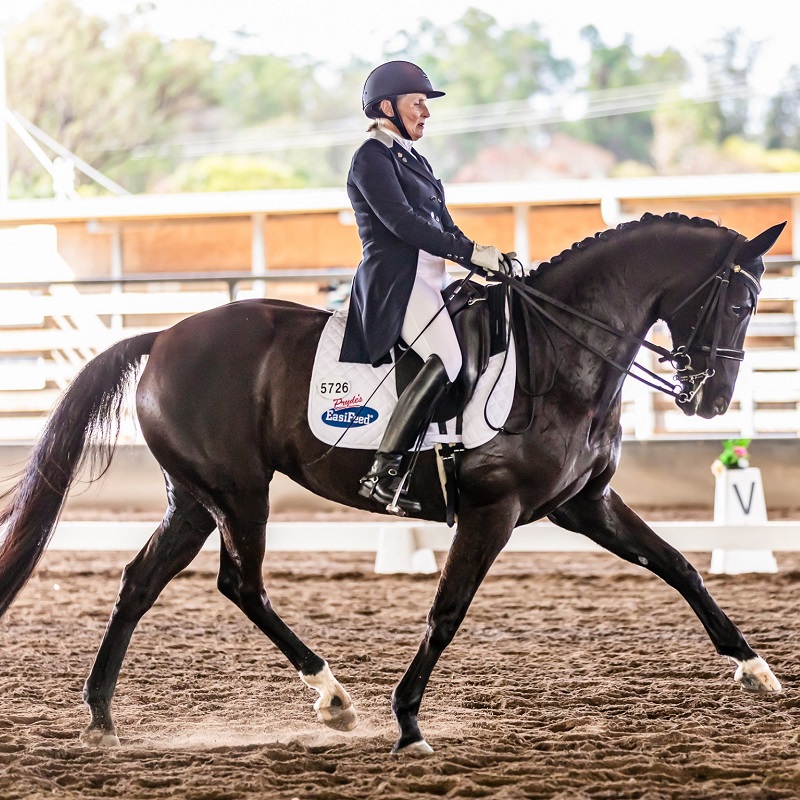 COMPETITION HORSES
Karen is a seasoned competitor having  principally competed on horses she has bred. At present her main competition horse is Elite Destiny, pictured.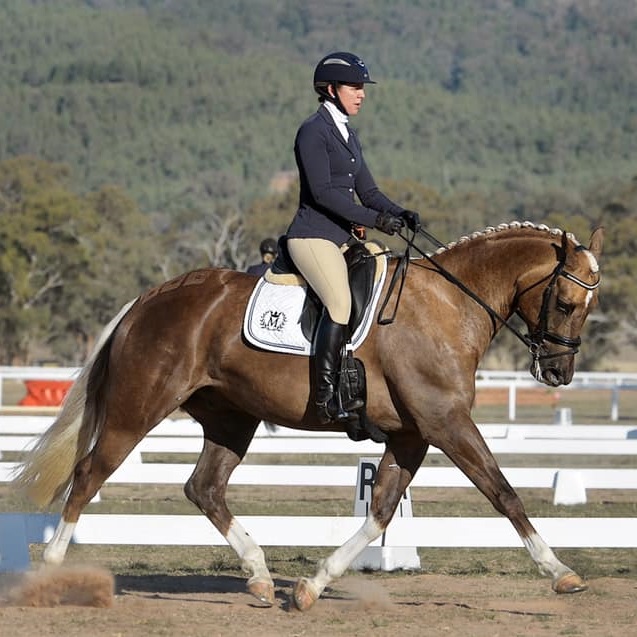 Karen has been a huge influence in my dressage journey, and is the voice in my head when I'm riding. Karen has helped me get the very best out of my eventers; the most challenging of these my small Hanoverian mare by Falsterbo, Fancy Dress. Built quite downhill and in the beginning had a rather dreadful "sewing machine" trot, with Karen's help she developed into a very competitive little mare and received quite a few 9's for her trot work with no sewing machines in sight.
I have no doubt it was Karen's advice and guidance that helped me achieve so much with Fancy including Eventing Qld – National Horse and Rider of the Year, and Eventing NSW State Champion EVA95.
Eventing is tough – you have to be a jack of all trades, and thankfully I have a great coach that's helped me to master the dressage phase.
Karen, I salute you!
Megan Drennan